Airless Containers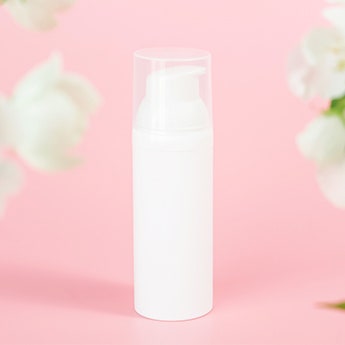 Airless containers are a type of plastic bottle or jar where the contents are protected from contact with air. This is because when the product is dispensed from the container using a lotion pump, air is prevented from re-entering the container to replace the displaced lotion.
This has the effect of reducing the pressure inside the container compared to the outside ambient pressure. This pressure differential forces a piston (in the case of piston airless containers) or an internal bag (in the case of bag-in-bottle or otherwise known as delaminating airless containers) to move and compress the product inside the container. This reduces the physical capacity inside the container to match the volume of the residual product, creating an air free environment within the container.
There are different types of airless container, the main types being: piston and bag-in-bottle.
Airless containers can be manufactured from different types of plastic resin. Different plastic resins have different pros and cons.
Bag-in-bottle airless containers are normally manufactured from a multilayer mix of resins such as PP, HDPE, EVOH, LDPE and aluminium foil. These different resin mixes offer a range of different physical, chemical and recycling characteristics.
Piston airless containers can be manufactured from PP (Polypropylene), SAN (Styrene Acrylonitrile), PMMA (Polymethylmethacrylate or commonly known as Acrylic) or PETG.
PP has good physical and chemical resistance, is easily recycled (plastic recycling code 5) and has an opaque tint in the natural form. The use of clarified PP can improve the clarity of PP containers.
SAN and PMMA offer reduced chemical and physical resistance compared to PP and can be prone to cracks and scratches. Both SAN and PMMA are difficult to recycle and are categorised as miscellaneous (plastic recycling code 7). However, SAN and PMMA both offer a crystal clear container and so it is easy to see the contents of the bottle.
PETG offers a combination of good physical and chemical resistance and good clarity but is also categorised as plastic recycling code 7.
Double wall piston airless containers often combine an inner PP bottle for physical and chemical resistance and an outer SAN or PMMA bottle to create visually appealing design options but at the expense of an adverse environmental impact due to the use of two different bottles instead of one.
Airless containers offer the following benefits:
Protection of product from oxygen contamination so increased shelf life and maintenance of product integrity
Protection against microorganisms
Enables usage of all the product in the container so reduced wastage
Reduced need for preservatives so products can be 100% natural
The pack can be used in an upside down position for versatile application
Can be used to dispense high viscosity products (although the compatibility of highly viscose products should be tested prior to approval)
Extended product shelf life
Neville and More offers a minimum order quantity of between 5,000 – 10,000 units for both piston and bag-in-bottle airless containers.
Coloured airless containers are also available for a minimum quantity of between 5,000 – 10,000 units but this only applies to piston airless containers.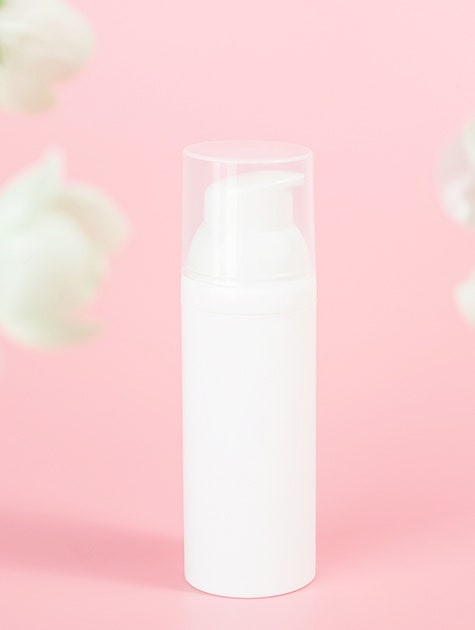 Get In Touch
Whether you're looking for a stock package or a groundbreaking custom design, our passionate team is here to help. Let's get started today.