Plastic Raw Material Properties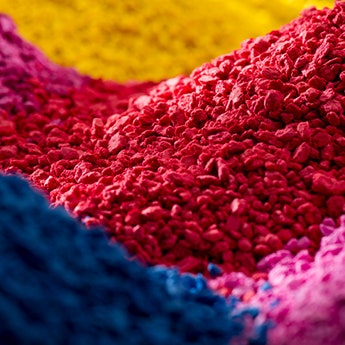 There are many different types of plastic in the world and it can get overwhelming when trying to decide which is best for your product.
In this FAQ, we are going to give an overview of the different types of plastic, the raw materials they're made from, the main benefits of each common plastic type, and examples of what they're used to package.
Polypropylene (PP)
PP is a very versatile thermoplastic polymer which is used in a wide variety of applications. More specifically in the packaging sector, this includes jars, bottles and closures by injection moulding or injection blow moulding.
PP has good mechanical characteristics, does not absorb moisture (MVTR 0.5 ) and has good thermal properties due to high melting point which enables retention of mechanical properties at elevated temperatures. PP can be autoclaved at 121 degrees Celsius and be exposed to temperatures of up to 140 degrees for short periods. PP can be exposed to minimum temperatures of around minus 20 degrees Celsius.
PP is resistant to stress cracking and has good chemical resistance. Stable in aqueous solutions of salts, acids and alkalis. Resistant to detergents, alcohol and many chemical solvents up to 60 degrees Celsius. Aromatic and halogenated hydrocarbons and, at high temperatures, fats, oils and waxes can cause PP to swell.
An ability to orient the polymer chains of PP gives rise to an integral hinge effect meaning that PP can be used for products such as flip top closures.
Natural colour of PP is a hazy/frosted coloration.
Oxygen transmission rate 3500. Carbon dioxide transmission rate 7000.
High Density Polyethylene (HDPE)
HDPE is a rigid, tough and strong material with a hazy, frosted appearance. HDPE has good resistance to stress cracking as well as high impact strength. HDPE is often used for extrusion blow moulding bottles for personal care, food, beverage, chemicals and healthcare products such as nutraceuticals.
The flexibility of HDPE provides an ideal polymer for producing single piece tamper evident closures and the tamper evident bands of two piece tamper evident closures.
HDPE/LDPE mixes can be used to produce squeezable bottles.
HDPE exhibits good chemical resistance, similar in many respects to PP.
HDPE should not be exposed to temperatures above 120 degrees Celsius but can resist temperatures as low as minus 100 degrees Celsius.
HDPE does not absorb moisture (MVTR 0.5 ).
Oxygen transmission rate 4000. Carbon dioxide transmission rate 18,000.
Polyethylene terephthalate (PET)
PET is a strong, lightweight plastic resin that closely resembles glass in clarity. PET is commonly utilized in the Injection Stretch Blow Moulding process to manufacture bottles and jars for personal care, healthcare, household, food and beverage (particularly carbonated soft drinks where a low oxygen and carbon dioxide transmission retain the fizz).
Oxygen transmission rate 75. Carbon dioxide transmission rate 540.
MVTR 2
PET demonstrates good resistance to weak acids, oils and alcohols.
Polystyrene (PS)
Polystyrene is a synthetic aromatic polymer made from styrene monomer. Has excellent clarity but brittle in mechanical behaviour. Used to manufacture jars by injection moulding. Limited chemical resistance to alcohols, aliphatic hydrocarbons, oils and fats. No resistance to concentrated mineral acids, aromatic and/or halogenated hydrocarbons, esters, ethers and ketones. Provides a relatively poor barrier to oxygen and water vapour (MVTR 10, Oxygen Transmission Rate 6,000, Carbon Dioxide Transmission Rate 10,000).
Styrene acrylonitrile (SAN)
Related to Polystyrene. A copolymer consisting of styrene and acrylonitrile. Similar properties to Polystyrene and used as an alternative to Polystyrene due to a greater thermal resistance, improved barrier properties, chemical and stress crack resistance. Used for the manufacture of cosmetic jars and external containers of airless bottles.
Acrylonitrile butadiene styrene (ABS)
Produced by copolymerisation of SAN and polybutadiene (a synthetic rubber) to create a product with a higher impact resistance than SAN and PS.
MVTR measured in gm-mil/100 sq in -24 hours
O2 and CO2 measured in cc-mil/100 sq m – 24 hours
The above information is for guidance only. Full product compatibility testing should be carried out prior to using a particular primary packaging material.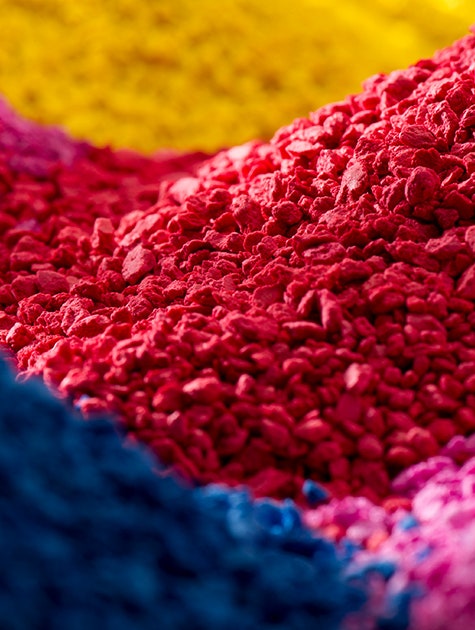 Get In Touch
Whether you're looking for a stock package or a groundbreaking custom design, our passionate team is here to help. Let's get started today.