Brochure
We believe that our success is based on the simple objective of providing high quality, appealing, innovative packaging direct from stock, backed up by an enthusiasm and determination to provide exceptional customer service.
Our clients include global and local branded companies, pharmaceutical and generic manufacturers, laboratories, confectionary suppliers, food and beverage companies, entrepreneurial start-ups and retailers.
Our products include an extensive range of plastic bottles, PCR bottles, glass bottles, aluminium bottles, airless bottles, plastic jars, health supplement jars, glass jars, aluminium jars, lightweight glass bottles, bottles and vials for infusion and injectable products and dropper bottles.
We supply a large range of compatible plastic caps and dispensing systems including child-resistant caps, tamper-evident caps, flip top caps, disc top caps, plastic oral dosing syringes, finger sprayers, trigger sprayers, lotion dispensers, foamers, rubber stoppers in chlorobutyl and bromobutyl, dropper caps and pipettes and aluminium closures.
An enormous number of our products are available direct from stock with short lead times and flexible minimum order quantities.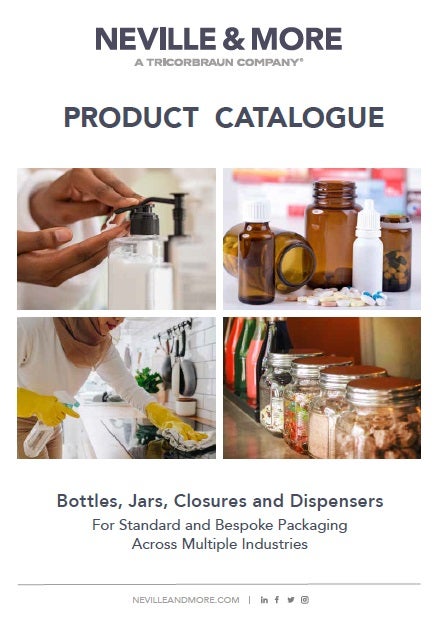 Get In Touch
Whether you're looking for a stock package or a groundbreaking custom design, our passionate team is here to help. Let's get started today.