Why Neville & More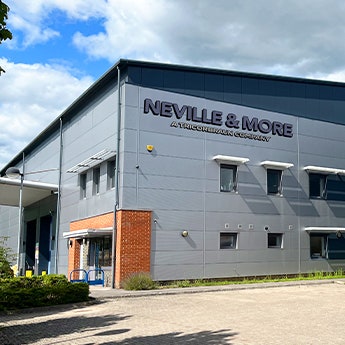 At Neville & More, a TricorBraun company, we are committed to providing every customer with high-quality packaging supported by exceptional customer service. When you partner with us, you get access to the resources of a global company and the service of a UK-based team that is passionate about packaging and focused on your success.
Innovative Packaging Supported by Great People
We don't just say we're innovative—we embed innovation across all aspects of the packaging process. From creativity in our approach, to global sourcing, to labeling, decoration and custom design, everything we do is designed to bring your product to market successfully and stand out on shelf. We are regularly introducing new innovations to improve your packaging and grow sales, as well as increasingly looking at how you can optimise your packaging for the rigors of e-commerce and to meet your sustainability goals. We also offer in-stock packaging to provide you with quick access to a range of products, and offer warehousing and stocking services to help our customers plan and manage their packaging supply. Plus, our Neville & More team is always there to offer our expertise, problem solve where needed, and deliver what we promise.
Global Reach, Local Support
Our reach is truly global—from our extensive sourcing capabilities to our teams on the ground in countries around the world. This enables us to grow with you as your business expands and to help ensure continuity of supply, whether you're selling domestically or looking to sell products in international markets.
Because of our global reach and on-the-ground teams in multiple locations, we are able to support you with the cultural know-how and business savvy to handle both local projects and global ones. For example, we know both the rules and the paperwork requirements to import from the EU and export to the EU. And our relationships with suppliers—from resin and glass producers to manufacturers to freight companies—mean that we can offer multiple options for procuring your packaging, even in challenging supply chain environments.
A Company Rooted in Humble Beginnings
While Neville & More is part of the global TricorBraun network of companies, we continue to operate like the family brand that Barrymore Neville Pendred, an ambitious young man in his early twenties, founded in 1952. Following Pendred's tenure, Neville & More was run by David Sharpe, a talented packaging professional who passionately grew the company for 30 years while maintaining its family feel. Today, we remain committed to providing you with local service and the personal touch that, for over 70 years, our customers have come to expect.
Our packaging experts work across a wide range of industries, including healthcare and pharmaceutical, personal care and beauty, food and beverage, and household and industrial. Ask how we can help guide your packaging journey.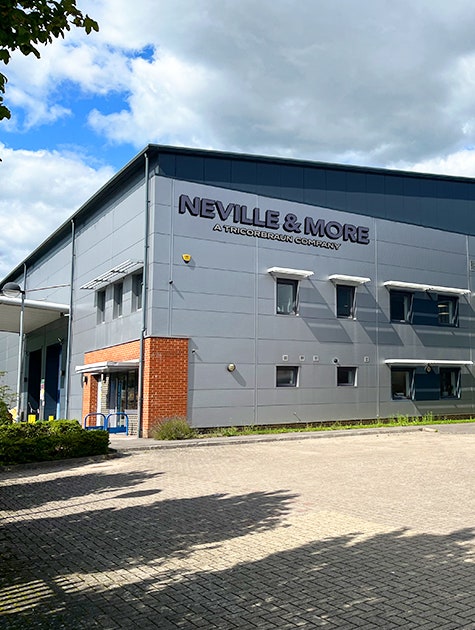 Get In Touch
Whether you're looking for a stock package or a groundbreaking custom design, our passionate team is here to help. Let's get started today.