Success Examples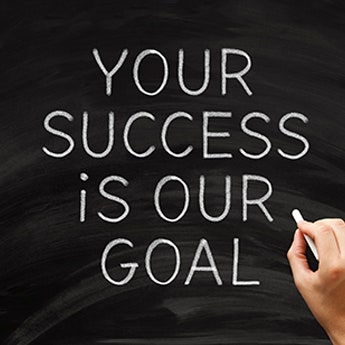 Take a moment to learn more about some of Neville & More's recent big wins for our customers.
We worked with a major UK healthcare brand owner to re-source a spray dispenser to overcome quality problems they were having with their previous supplier. We also validated the new product in our Neville and More testing laboratory.
Market Volume: SEVERAL MILLION UNITS
---
We invested in a new capping and shrink-wrapping facility in order to better support a major UK health and beauty retail customer.
Annual Volume: SEVERAL MILLION UNITS
---
We handled the re-supply and stockholding of plastic bottles in order to support a healthcare brand's relocation of its production from the US to the UK.
Annual Quantity: 3 MILLION UNITS
---
We guided a pharmaceutical manufacturing facility in identifying an alternative supply chain, resulting in significantly reduced unit costs and shorter production and delivery lead times for a range of type 1 tubular glass vials and ampoules.
Annual Volume: SEVERAL MILLION UNITS
---
We managed a plastic bottle material conversion for a major healthcare brand that included creating duplicate plastic bottle tooling at two different manufacturing facilities. Providing dual sourcing also enabled our customer to strengthen its supply chain and better plan for contingencies.
Annual Volume: SEVERAL MILLION UNITS
---
We developed a uniquely shaped plastic PET bottle and dispensing closure for a range of marinades and dressings for a major UK supermarket.
Annual Quantity: OVER 500,000 UNITS
---
We created, launched, and stocked a new range of 16 standard plastic foamer bottles in PET and HDPE, with matching foamer heads, to support the growth in popularity of foaming products.
---
We created an innovative, colour-matched, cool matte frosted turquoise low profile jar for the initial launch of a hair sculpting crème. We also oversaw an initial production quantity of only 10,000 units, enabling the brand to launch an exquisite new pack while reducing the investment risk associated with launching an unproven product into a crowded marketplace.
---
We created a new range of bottles and matching brand-embossed aluminium closures for a market-leading brand of fishing baits. The transparent bottles enabled the vividly coloured product to achieve maximum, eye-catching shelf impact—and led to increased sales.
---
We identified a cost-effective UK-based manufacturing facility that had the flexibility to produce large plastic supplement jars for a UK healthcare company.
---
We consolidated the supply chain for a range of glass and plastic jars and bottles, along with compatible closures, dispensers, and sprayers, for a major UK retailer. The resulting stockholding programme took advantage of Neville and More's purpose-built distribution centre to reduce both component costs and delivery lead times.
---
We provided a reliable and cost-effective alternative manufacturing source for a UK retailer concerned about consolidation in the supply base for their plastic bottles and jars.
---
We designed, launched, and stocked a new range of nine different glass bottles and jars for cosmetic and beauty lotions, creams, and fragrances. These products enabled a major UK fragrance retailer to rapidly launch a new brand of products.
---
We identified an innovative new plastic jar, and conducted compatibility testing with the closure liner at Neville and More's testing laboratory, in preparation for the successful launch of a new tea brand.
Get In Touch
Whether you're looking for a stock package or a groundbreaking custom design, our passionate team is here to help. Let's get started today.